100% architectural grade for better dimensional stability
Ideal for cabinetry, reception areas, wall treatments, furniture, interior paneling, countertops and many more interior applications where a hardwood might usually have been considered.

You can cut and sand our Bamboo Panels with conventional woodworking equipment and glue and attach as you would with a wood panel.
Our boards are manufactured using Strand Bamboo - therefore 100% renewable, beautiful, exceptionally durable - Green building material
Bamboo veneers and Panels are unfinished. The thicknesses offered are either .6mm, .9mm and 16mm when supplied on the MDF substrate. The colour options for Bamboo Panels include Natural, Carbonised and Mocca stained. The bamboo veneer colour options are Natural, Carbonised.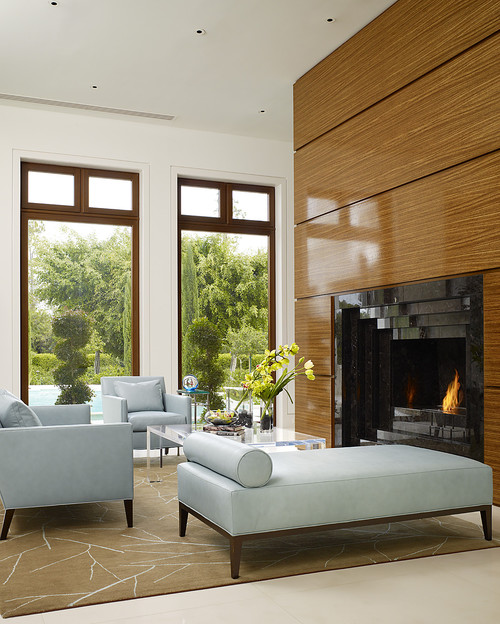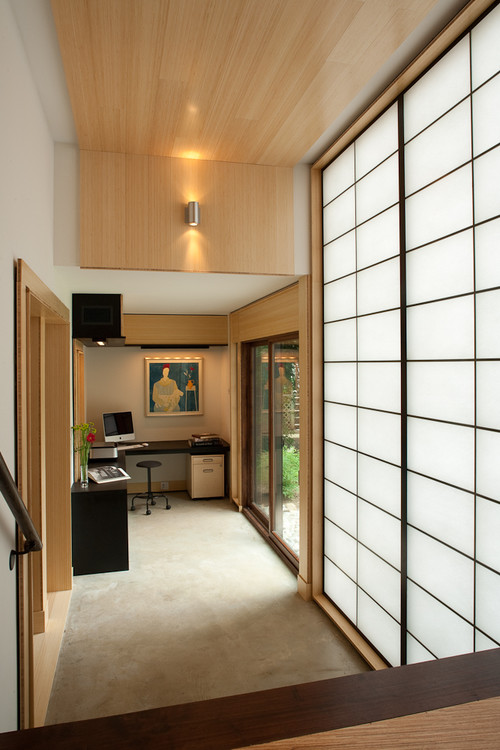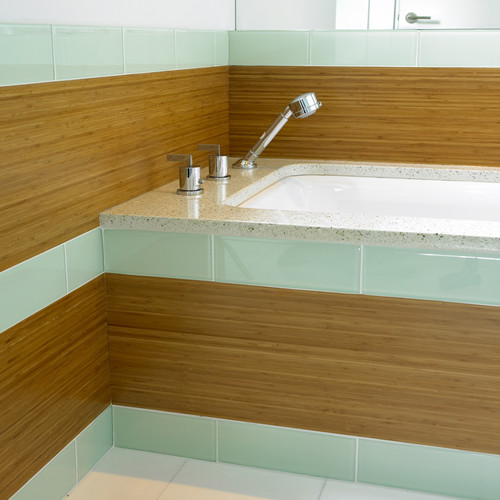 Features
100% rapidly renewable bamboo
x
x
x
Specifications Bamboo Panel Board
Natural veneer - Bamboo Veneer on MDF Board with white Melamine - 1830 x 2440 x 16mm

Carbonised veneer - Bamboo Veneer on MDF Board with white Melamine - 1830 x 2740 x 16mm
Woven Bamboo Veneer
The latest addition to Brightfields' cladding range is the Bamboo woven veneer. Bamboo veneer is manufactured from bamboo blocks laminated with water-proof adhesive and kiln-dried bamboo strips. The bamboo blocks are first laminated, then conditioned and soaked for two weeks before being sliced into veneer sheets.This is ideally suited for any interior application such as wall, ceiling, furniture covering, furniture production etc.
Bamboo veneer is more difficult to produce than conventional solid wood veneers, due in part to the number of glue joints that reduce yield. Bamboo veneer is backed with either a paper or fabric fleece material to give the product more stability and strength.
Specifications Bamboo Veneer
Woven Bamboo Veneer - Vertical Carbonised

2800 x 630 x 0.6mm
Woven Bamboo Veneer - Vertical Natural

2440 x 630 x 0.6mm
We have two weaves: Panama & Parquet.
Woven Bamboo Veneer - Panama

2440 x 1220 x 0.9mm
Woven Bamboo Veneer - Parquet

2440 x 1220 x 0.9mm